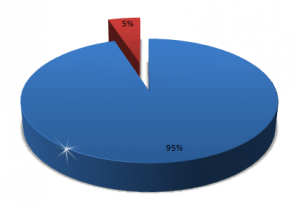 TRIGGER WARNING FOR RAPE on all that follows, including all links.
[I wasn't going to write this post today. Believe it or not, I really don't like writing about rape so much. I want to write more about good happy kinky sex. But then all that stuff with the Good Men Project kinda blew up in my face, and this is the post you got.]
There's one big lie that rapists tell. Most of the other lies are just part of it. "Consent is complicated and confusing and there are a lot of gray areas." "She dressed/acted/talked like she wanted it." "She never said no; how was I supposed to know?" "She just regrets having sex." "We were both drunk and the alcohol muddied things." "He sure seemed like he was enjoying it." "I guess I just got caught up in the heat of the moment." "People do this all the time and only paranoid feminists call it rape."
The one big lie at the center of all these little lies is:
"If you were in my place, you could have done the same."
I mean, who among us has not been
confused
in the process of sexual communication? Who has not thought someone was interested in them and then found out they read the signals wrong? Who has not had a partner enjoy sex less than they'd hoped? Who has not felt "swept away" at some point during sex? Who has not done something stupid while drunk? Who has not felt that the things their ex said after the breakup were awfully unfair? The rape-apologist narrative taps into some nearly universal experiences.
And then, in that one big lie, pretends that these everyday insecurities and disappointments could lead
anyone
to rape. "It could have happened to anyone," say the rapists. Especially to men. And to themselves.
Here's the truth, though, from
some pretty major studies:
Between 6% and 13% of men have attempted or completed rape. 4-8% of men are serial offenders, and responsible for the vast majority (90-95%) of all rapes.
I realize these numbers are still uncomfortably high, especially if you have twenty male friends. But they also mean that 94-87% of men are
not
rapists. Add in women (who do rape, but at a lower rate), put in some fuzzy math and broad guesses to get a good-enough ballpark, and
roughly
95% of people never attempt or commit rape.
So when you hear all the totally plausible ways
it could have been you
, realize: nope, probably couldn't have been. Most people
don't
struggle not to commit rape.
Most people don't have trouble understanding sexual refusal.
The vast majority of people go through drunken blunders and miscommunication and bad breakups
without
committing or being accused of rape, just as the vast majority of people don't have trouble restraining themselves from torture or murder.
And forget the numbers for a second.
If you, personally, make a commitment to never have sex without unambiguous consent, your odds of being a not-rapist are 100%. It can't "happen to you" if you decide not to do it.
This is part of why I talk about consent so much. It's not just to keep well-intentioned guys from accidentally raping. Most well-intentioned guys don't really have that problem. It's to help well-intentioned guys (and girls, and everyone else) see how vast the gulf is between them and rapists.
If affirmative, negotiated, freely given consent is the norm, then rapists lose the ability to say "I just didn't know." They can no longer make anyone think "but regular sex looks practically the same." If romance doesn't work a damn thing like rape, rapists can't hide behind "I was trying to be romantic."
Clear consent
does
make sex better, and it does prevent legitimate-yet-horrific misunderstandings. But that's not all of what it's for. It's also so that rapists can't say--to us or to themselves--"I thought we were just having sex."
Only 5% of people commit it, but everyone lives with the effects of rape. Because of this small minority of predators, everyone has to live in a world where they
will
have a sibling, spouse, child, parent, friend who's a survivor of sexual assault. Everyone has to live in a world where women are told to live in fear of rape. Everyone has to know a family, social group, school, political party that's been torn apart by bitter hostility between survivors and their supporters and predators and their defenders.
Because a lot more than 5% of people have been suckered in by the rapists' big lie. A lot more than 5% of people talking about any case of rape in the media or their social circle start saying "sounds like a grey area to me," and "she really did send some mixed signals" and "do we have to be so hard on the guy?" A lot more than 5% of people treat rapists with sympathy and survivors with skepticism, because they're thinking "shit, in a situation that confusing, it could have been any guy; it could have been me."
But 95% of the time, it couldn't have been.
We are the non-rapists, the people who will never commit rape and who suffer from the actions of those who do. Imagine what we could get done if we presented a united front, and the rapists had no one but other rapists to defend and enable them. We are the 95%. Let's fuckin' act like it.